Well-Being Through Innovation
Age Successfully with Our Lifestyle Program
---
We believe that healthy living and wellness for older adults is optimized by meaningful engagement with the world. At Clearwater at South Bay​, our stunning location in Torrance, California, combined with beautifully-appointed apartments and an amenity-rich community are a magnificent foundation for wellness. In addition, we strive to provide our residents with opportunities to learn, contribute, participate, and have fun to make their daily experience all the more relevant and rewarding.
The Pillars of Successful Aging
---
Programs at Clearwater at South Bay are designed around the Empowered Living philosophy and the principles of successful aging. We offer a variety of options which promote physical activity and mental stimulation, as well as strong social engagement that nourishes the mind, body, and soul. This creates a sense of meaning and purpose in one's life, one which is further fostered by a supportive community and environment.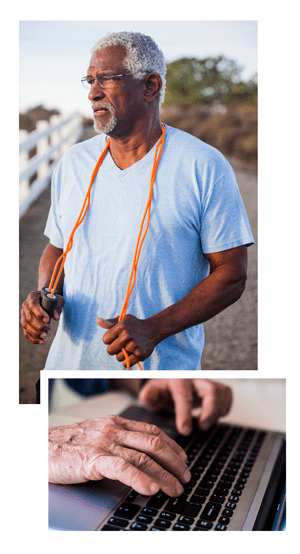 Live with Curiosity & Purpose
---
Passion and purpose are superb long-distance motivators, as are meaningful relationships with others. A lifestyle of wellness achieves a balance of exploring the new and nurturing the familiar. Through our Lifestyle programs we collaborate with residents to empower them to exercise their curiosity and stretch their experience every day.
Clearwater at South Bay is so much more than independent living apartments—we are a community of passionate individuals who create a culture of creativity and inspiration for every day. Through Lifestyle programs, we support residents in nourishing their individual minds, bodies, and spirits. Successful aging embraces the following tenets:
Physical Activity
Mental Stimulation
Strong Social Engagement
Purpose & Meaning in Life
Nourishment for Body & Soul
Environment That Supports This Lifestyle